Our activities & our expertises
ORVIA GROUP, ESTABLISHED IN 1976, IS SPECIALISED WITHIN THE SELECTION OF WATERFOWL AND MULTI-SPECIES HATCHING.

HATCHING
Hatching, the core business of Orvia corresponds to the production and sales of day-old ducklings, goslings, or chicks. Eggs to be hatched are collected in breeding farms and delivered to the hatcheries every week. These eggs are there placed in incubators for hatching. At hatching, day-old animals are delivered to farmers-clients of Orvia group.
In order to meet the highest standards of biosecurity and animal welfare, Orvia continuously invests in the improvements of its hatchery's technologies. The last one which technologies was updated is located at Saint-Hilaire-de-Loulay in Vendee is currently amongst the most modern hatcheries in Europe and is equipped with the most advanced technologies enabling a weekly production of chicks of over one million units.
Orvia group has recently made the acquisition of new hatcheries in the "Pays de la Loire" region which are specialized in the production of colored chicken, red label, organic and certified birds. With a market share of 12% within the production of standard chicks, Orvia positions itself nowadays on the production of colored chicks and already holds 20% of the French market.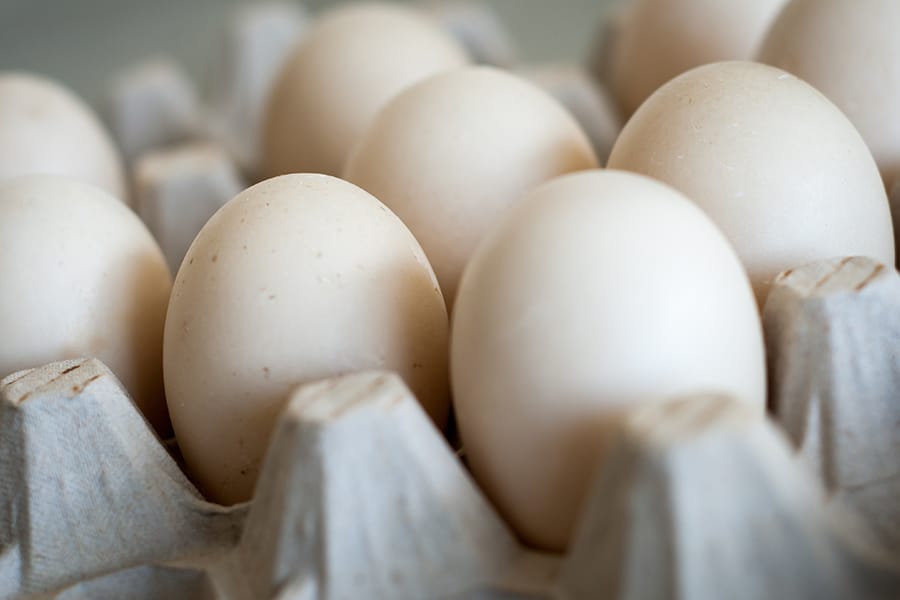 Breeding selection
A major element of the group differentiation, selection consists in choosing out of large populations the breeding stock which will procreate the following generations. The core of its activities, Orvia selects geese and duck's breeders for more than 40 years already.
All breeding lines are audited and controlled by the SYSAAF (The Syndicate of Avian and Aqua species breeders in France) to validate that they are in compliance with reference standards. Orvia research and development program enable a continuous improvement of performances in line with the market's evolutions, animal welfare and the expectations of farmers, processors, and consumers.
Today, Orvia birds' performances placed the group as the market leader with a 60% market share for Muscovy ducks, 75% for Mule ducks and almost 100% in Geese. On the international scene, Orvia represents 40% or the European market and 20% of the world market share.
OUR TECHNICAL EXPERTISE
Orvia technicians, experts in animal production are the guarantors of the control and good management of our livestock.
The know-how of our technicians and their extensive knowledge of the life cycle of each of our bird species are of fundamental importance in achieving technico-economical performances in line with the market trends.
Orvia technical services daily contribute to promote the modernization of farms as much as to potentiate animals' performances and their environmental conditions as to improve the working conditions while meeting customers' expectations.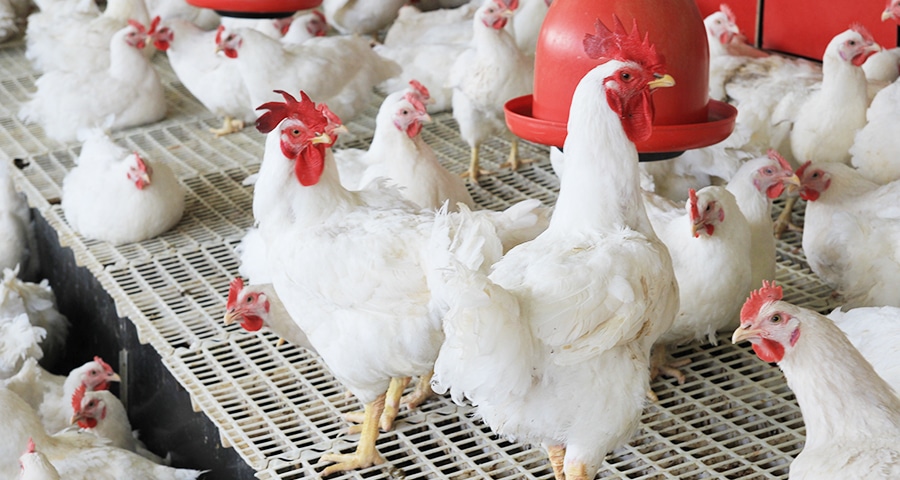 Sanitary
The control of optimal sanitary conditions and biosecurity throughout the production processes are the cornerstones of our profession. Orvia makes every effort to protect and secure its livestock and production sites and prevent any risk of contamination.
International tuitions on matters relevant to biosecurity are being dispensed by the QHSE department (Quality, Hygiene, Safety, Environment) as well as on good professional practices (buildings sanitation between batches, the rendering management and secured transport procedures…).
Internal biosecurity audits are controlled by the utilization of "Quality" devices which facilitate transparency, traceability, statistical analysis in compliance with the highest standards within the industry.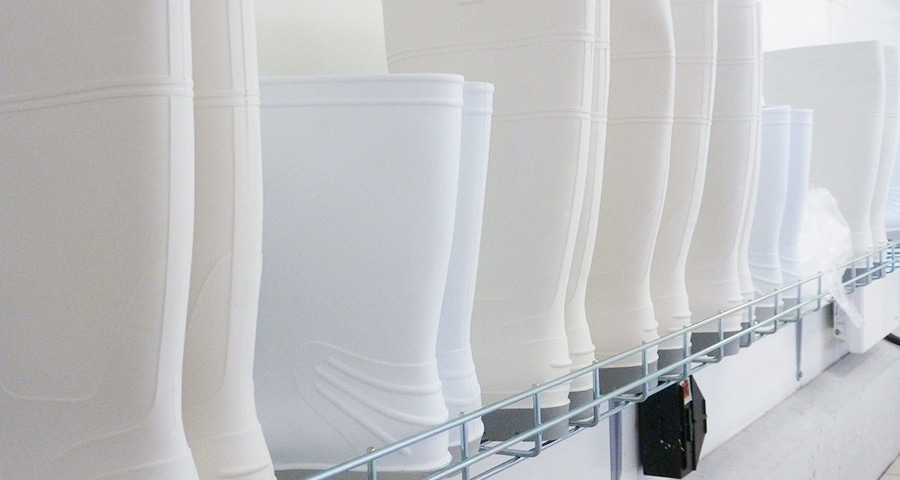 Logistics
Orvia has its own fleet of vehicles driven by experienced drivers trained in the transport of live animals in conditions in compliance with stringent animal welfare. All delivery vehicles likewise the ones dedicated to the collection of hatching eggs are equipped with on-board disinfection system to limit the risks of potential contaminations and pathogens transmission between sites.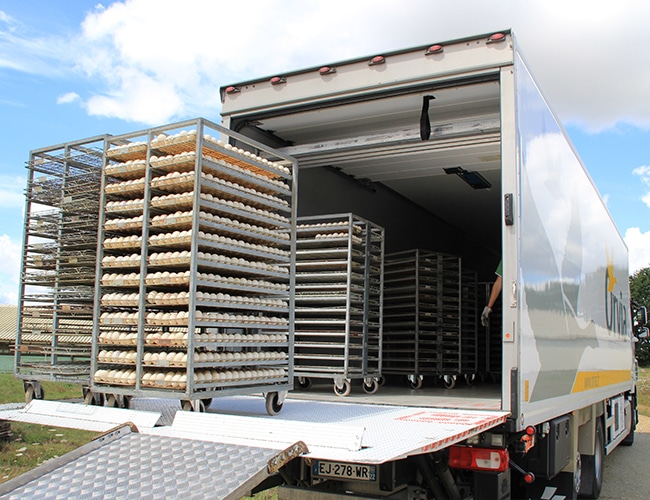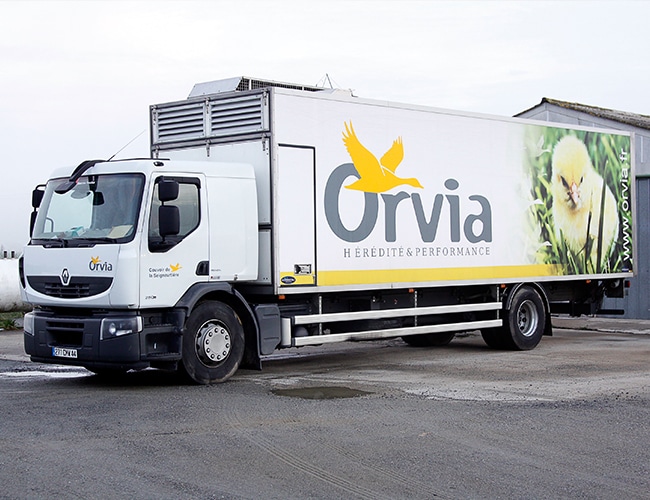 Animal welfare
At the very heart of our concerns, animal welfare is a structuring challenge for the future of our activities and our place in society. Orvia places a specific attention on offering its animal optimal standards of hygiene and comfort essential to an optimal health, growth, and productivity.
Our animal welfare policy in our hatcheries likewise in breeding farms is aimed at ensuring to our animals the satisfaction of 5 fundamental requirements and needs which define them as sentient being.
Physiological needs: adequate and adapted feeding and watering;
Sensory needs: respect for the animal sensitivity;
Environmental needs: comfort of the animal;
Veterinary needs: animal health;
Social needs: the expression of animals natural behavior.
Orvia is committed to fully respect the exigencies of the SNA chart (The National Syndicate of French Hatcheries) and as such conduct regular control of its application on its sites. Complementary to this chart, Orvia has developed its own welfare procedures which integrate human and animals and their needs (Qualitative optimization of animal manipulations, improvement, and environmental conditions…). A specific training program developed by our veterinarian has been enforced within our breeding farms and hatcheries to systematize the Orvia welfare good practices.